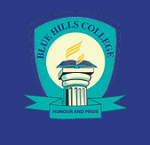 Type of School
Blue Hills College - HOME AWAY FROM HOME BOARDING
A large portion of our students reside on the premises.
Boarding is only available for college students from grade 8 - 12.
​
There are two boarding houses on the premises, one for male students and one for female students.
Blue Hills College is a Christian Private School situated in Midrand, halfway between Johannesburg and Pretoria.
Established in 1996 by Chief Ndlovu, and David Mlauzi, Blue Hills College has evolved from being a small-inner city school to a well-established independent institution with boarding and an excellent academic record.
Originally located in the Johannesburg Central Business District under the name of St Paul's, the school initially catered for both primary and high school learners. The primary school was unfortunately discontinued due to lack of adequate facilities. The early years were a very difficult period for the school.
FOR APPLICATIONS TO BLUE HILLS COLLEGE:
administration@bluehillscollege.co.za
16 Village Road,
Blue Hills AH,
Midrand,
South Africa
PHONE:
+27 11 318 4882
+27 11 318 7955
+27 11 318 7956
ORDINARY SCHOOL